Escape Outdoors Club

Paddle any time you want in our first class seakayaks
Kayak booking for members
Do you want to paddle but don't have your own kayak? Do you want to be able to take your friends and family out for a paddle in a convenient way that doesn't break your budget? Then Escape Outdoors Club might be something for you.
Arranged club trips
club.index.perex.p24
club.index.perex.p25
club.index.perex.p26
How you become a member
You pay a yearly fee and get access to our fleet for first class kayaks. You can tag along on our guided trips at a reduced price or join one of our courses - also at a club price.
club.index.perex.p22
club.index.perex.p23
Gold or silver membership?
You can choose between two kinds of membership: Silver or Gold. You pay a yearly fee of 2000 SEK and 3500 SEK respectivly and can join at any time during the year. Club memberships are valid 365 days from the purchase day.
As a member you will get:
Rent kayaks from our extensive fleet at a low rate
Rent kayaks at a club rate, also for your friends as long as they are with you.
Tag along on our guided trips and only pay for kayak rental.
Rent kayak and canoes also during fall, winter and spring.
As a Gold member you can book and use a kayak for yourself among the kayaks that are not yet booked as the rental period starts free of change!
As a Gold member you can at the start of each rental period (09:00 or 17:00) without cost book and use any unbooked kayak.
Rental prices, per session:
| | | | |
| --- | --- | --- | --- |
| Glass | 395 SEK | 300 SEK | 200 SEK |
| Plastic | 350 SEK | 250 SEK | 200 SEK |
| Youth | 100 SEK | 100 SEK | 100 SEK |
| Double | 495 SEK | 395 SEK | 300 SEK |
| Drysuit | 295 SEK | 195 SEK | 195 SEK |
| Wetsuit | 100 SEK | 100 SEK | 50 SEK |
| Canoe | 295 SEK | 195 SEK | 149 SEK |
Boka fler än ett pass
Om du vill försäkra dig om en kajak ett visst pass, mer än en gång per månad, kan du enkelt boka extra pass, och då till reducerat pris. Du måste vara inloggad på hemsidan för att få det reducerade priset och för att kunna anmäla dig gratis på våra turer.
Arranged club trips
We offer tours for club members and publish them here on the website. Some of our commercial tours are also open for club members.
Newsletter archive
You can find the back catalouge of our newsletter here
Do you wish to get more information, see the kayaks live and become a member?
We are happy to show you around and give you all the ins and outs of our great community. Contact us to ask any questions or to book a informal meetingwith us on the site.
Kayak Storage
If you need storage for your sea kayak we offer storage in two locations. For the location in Önnered a silver club membership is included for free.
How to launch your kayak from our floating dock.
club.index.p671
Kayaking in the southern archipelago
Vår brygga ligger på fastlandet, precis i kanten av Göteborgs södra skärgård. Du sjösätter enkelt från träramp eller flytbrygga. Redan innan du är på vattnet är du i skärgårdens famn och känner inte längre av storstaden, bara några minuter bort. Vi tipsar gärna om bra turmål. Och du kan förstås ta med kajaken till någon annan vacker plats också.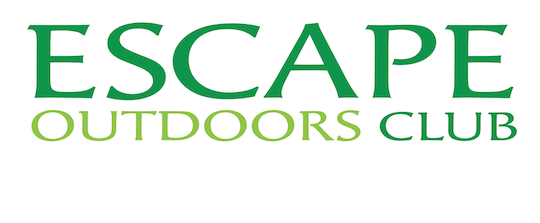 No kayak rental for non members
Our rental is not open to the public but reserved to our members.
If you have a friend that is a member then that member can rent a kayak for you to come along on their trip.
Become a member and get this benefit for yourself and your friends.