The Escape Outdoors people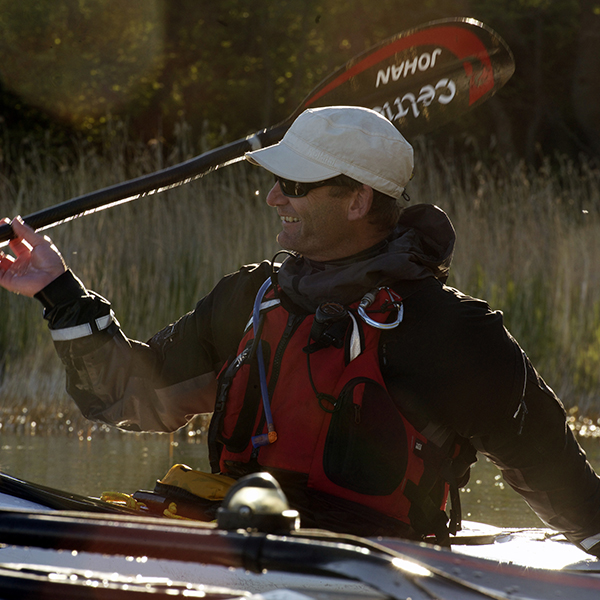 Johan Wagner

Johan Wagner
Johan founded Escape at Önnereds Brygga 1999 and now you can meet him as instructor and guide. He is the MD that keeps his paddle wet and his shoes muddy.
Johan is happy to help you to choose, costumize and fit out your kayak for your needs. Do you need help with your paddling technique and paddle? Johan will help you with friendly support and advice.
The outdoors have showed Johan the way from a Saami school i Lappland thru Haute Route Pyrenee in Fance. He taught himelf sea kayak paddling in the icy Barents Sea while trying to concentrate on his PhD studies in Biology at Tromsö university. It soon became eviden what was to become the winner of that tug of war.
British Canoeing 5 Star Leader
ISKGA Advanced guide
UKCC Coach level 3 trainee
Moderate Water endorsed
British Canoeing och ISKGA course provider
Provider and assessor of British Canoeing Sea Kayak Leader Award (4 Star Sea)
Avid ultra/mountainrunner when he is not paddling.
Runs the company Solid Skills AB together with Emelie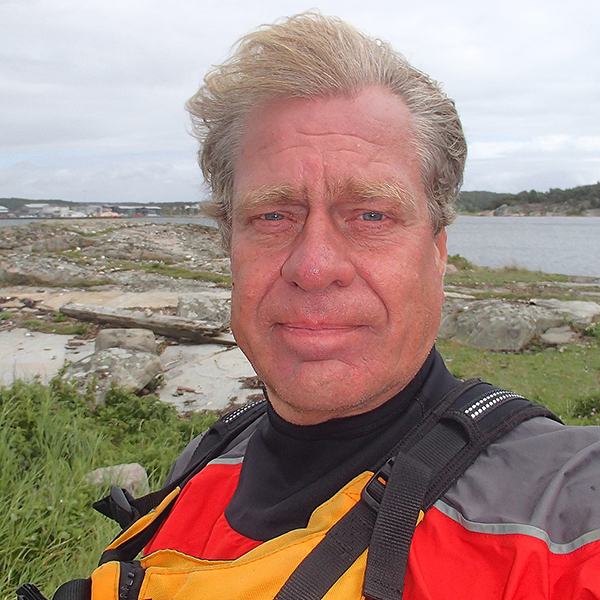 Hans Knutson
Hans Knutson
Hans is a local paddler that knows his way round our achipelago very well.
Hans loves water regardless of it is from a canoe, SUP or kayak. If the water freezes he just keeps smiling and puts on his skis.
British Canoeing 3 Star trainee
UKCC Coach Level 1
You can meet Hans as one of our main guides.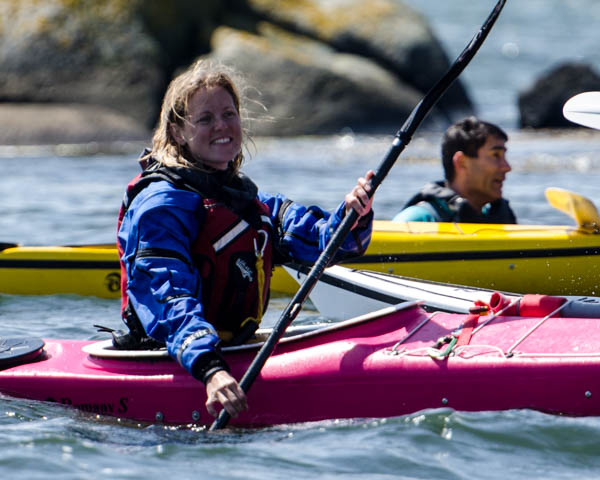 Emelie Wagner
Emelie Wagner
Emelie has enjoyed paddling for a number of years but only recently advanced into more technical knowledge and has conquered both winter paddling and the tidal waters of Wales and Isle of Man.
You will meet Emelie in many different roles at Escape.
Emelies kayak of choice is her Rockpool Isel with glitter gold sea stars.
Emelie also run Solid Skills AB together with Johan.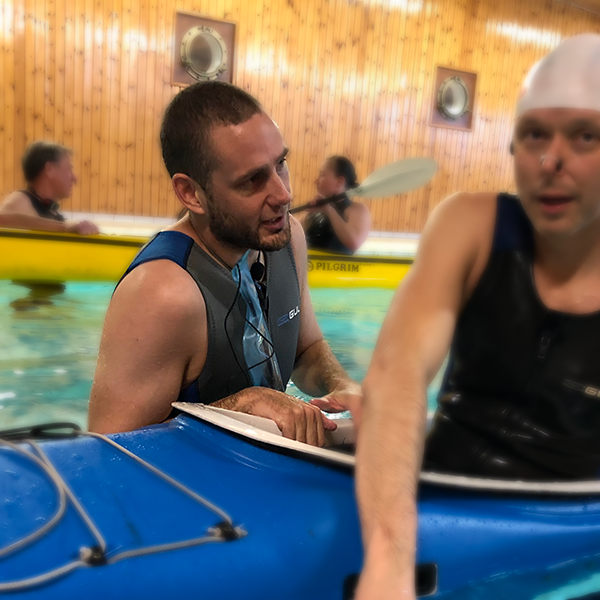 Max Franklin
Max Franklin
Max is one of our new young guns. Full of energy and enthusiasm.
You will meet Max on our trips and courses.
Max paddles a SKUK Explorer HV to accomodate his longer than average legs.
When not in his kayak Max explores life under water as he is also a freediver.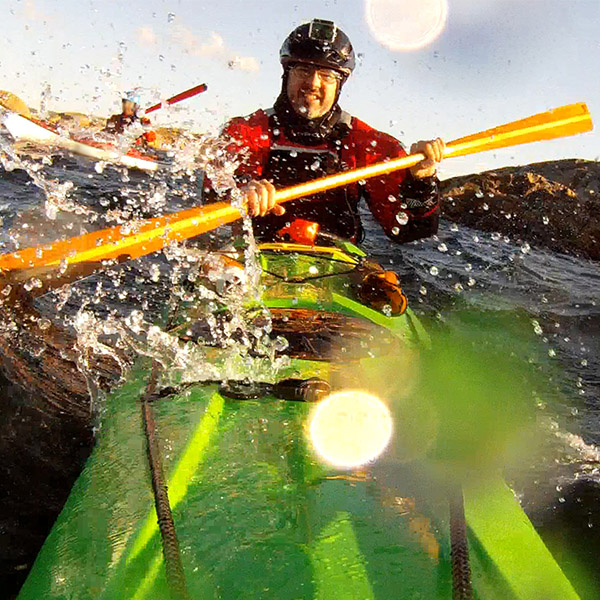 Detlev Deninger
Detlev Deninger
Detlev is one of the most active local paddlers and he has a enthusiasm that really shows and is contagious.
Detlevs is a greenaland style kayaking freak but also a avid action photographer. At least one camera is always present with Detlev and there is a good chance that you will end up with a few good photos from the trip.
You will meed Detlev as trip leader or course instructor both summer and winter.
Others
Other enthusiastic and skillful people that you are likely to meet is: Max,Richard, Lars and Susann.
contact.people.other.p2
contact.people.other.p3