Courses
Introduction courses
BC courses
Surfski
OHTER

Introduction to seakayaking
course.Intro.perex.p11
course.Intro.perex.p2
course.Intro.perex.p1
course.Intro.perex.p21
course.Intro.perex.p22
course.Intro.perex.p3
| Current occations | Description | Price | | |
| --- | --- | --- | --- | --- |
| Sat 17 Jun 10–15 | Introduktionskurs havskajakpaddling - 5 timmar | 1795 SEK | Read more / Book | |
| Sat 1 Jul 10–15 | Introduktionskurs havskajakpaddling - 5 timmar | 1795 SEK | Read more / Book | |
| Sat 15 Jul 10–15 | Introduktionskurs havskajakpaddling - 5 timmar | 1795 SEK | Read more / Book | |
If you are a small group you can request your own course date! Please contact us.
Course dates will be continuously published
We need at least 3 participants to run the course.
More about the introduction course
course.Intro.p1
course.Intro.p2
course.Intro.l1
course.Intro.l2
course.Intro.l3
course.Intro.l4
course.Intro.l5
course.index.h4
course.index.p9
Are you in shape to paddle with us?
Some basic physical fitness is required for the trip to be enjoyable and fun. You do not need to ba a athlete but some core strength is necessary to make your kayaking experience positive.
In this film clip Johan is showing 3 simple "excersices". Watch the clip and try for yourself. If these movements are no problem for you then chances are good that you will enjoy kayaking at Escape Outdoors.
Do you have any questions?
Send us a message on info@escapeoutdoors.se
What does our costumers say about us?
Three very competent instructors (Stefan, Emelie and Hans), a very well structured day and good excercises. Buddy rescue and solo reentry excercises now makes me feel comfident to explore the archipelago alone and with friends. Strongly recommended both to beginners and intermediat paddlers.
I´m really satisfied with this course and will probably go for the more advanced course later. Our coach Mats was very calm and pedagogical. Lots of fun paddling in the waves and learning to controll the kayak even better. Lots of valuable info and fun. I can warmly recommend this course.
Very fun and useful course. Weather was perfect for the course, rain and some wind. I now feel very inspired to paddle more. Thanks for a great day.
The course content and difficulty alighns to or surpasses:
course.level.EPPyellow
course.level.BCdiscover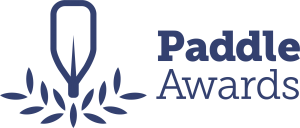 Where is the activity held?
We start at our center by Önnereds Brygga just outside Göteborg.
Information on how to find your way to us: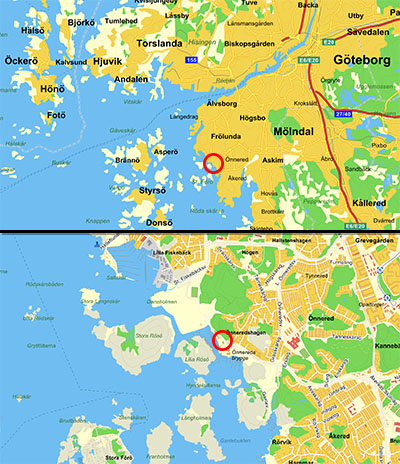 Who is your instructor?
Our friendly instructors have all reached and passed our own quality goals as well as, in many cases, beeing internationally rewarde paddlers and instructors. Every instructor have their own strong passion for paddling and the outdoors.
Our courses are deeply rooted in a personal interest for sea kayaking and coaching.
course.index.i1.p22
Language
All courses can be held in english if requested by the participant.